META TITLE: 8 Best Children's Jackets And Vests From Ariat
META DESCRIPTION: Are you looking for quality jackets and vests for your little ones but don't know where to shop? Start with these excellent selections from Ariat.
8 Best Children's Jackets And Vests From Ariat
Jackets and vests have always been essential for everyone, including kids. Thankfully, you can easily find them almost everywhere, both online and in physical stores. However, while this is true, it's still beneficial and more reliable to buy from trusted brands, particularly Ariat. And if you're looking to purchase quality jackets and vests for children, these eight selections from Ariat are worth checking out:
8 Best Ariat Jackets And Vests For Children
2. Softshell Logo 2.0 Jacket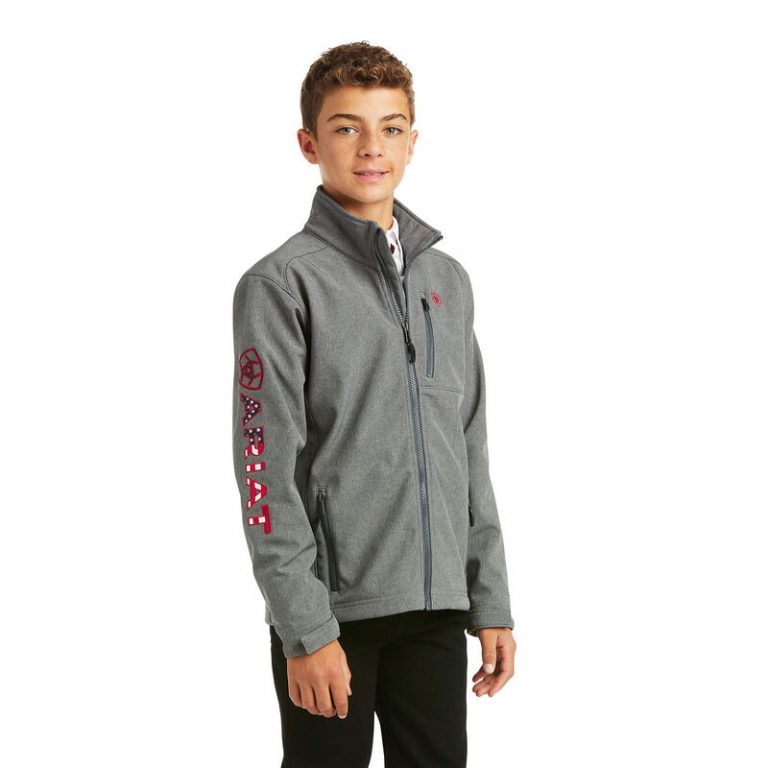 If you're looking for a fleece-style jacket, then the Logo 2.0 Softshell is a great choice. As one can expect for this type of jacket, it's breathable, wind/water-resistant, and retains heat thanks to the stretch microfleece material. It also has several pockets, and the cuffs and zippers can easily be adjusted.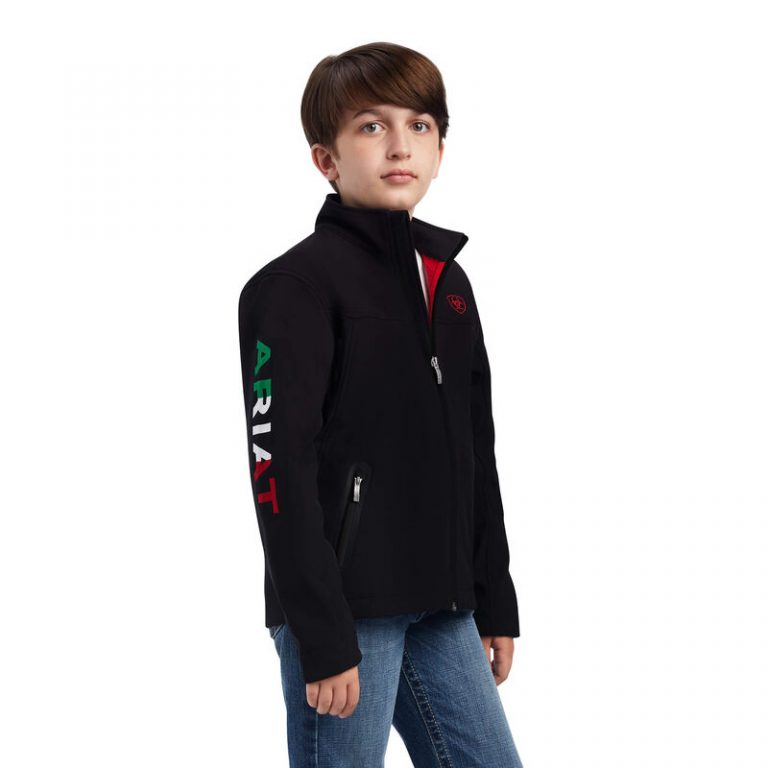 If your little one likes jackets that look more modern, the New Team Softshell is for sure a worthy pick. Besides the pure black color, it has unique design elements, namely the front and back Ariat logos and the side "Ariat" text. Regarding comfort, it's breathable, water/wind resistant, and offers storm cuffs as well as zippered hand pockets.
4. Softshell Vernon 2.0 Vest
5. Insulated Laurel Jacket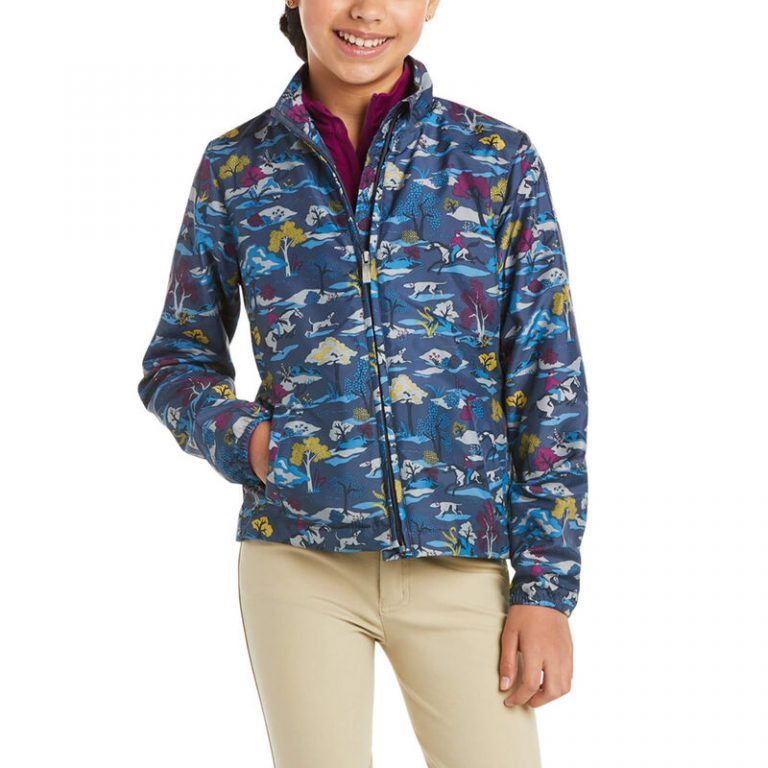 If you're looking for a jacket for your daughter, the Laurel Insulated piece is a great choice. Unlike other jackets, it offers a unique design showcasing a hunting scene with snow, trees, animals, and people as patterns. And besides that, it's lightweight, retains heat well, and has hand pockets for extreme comfort.
6. Reversible Bella Insulate Vest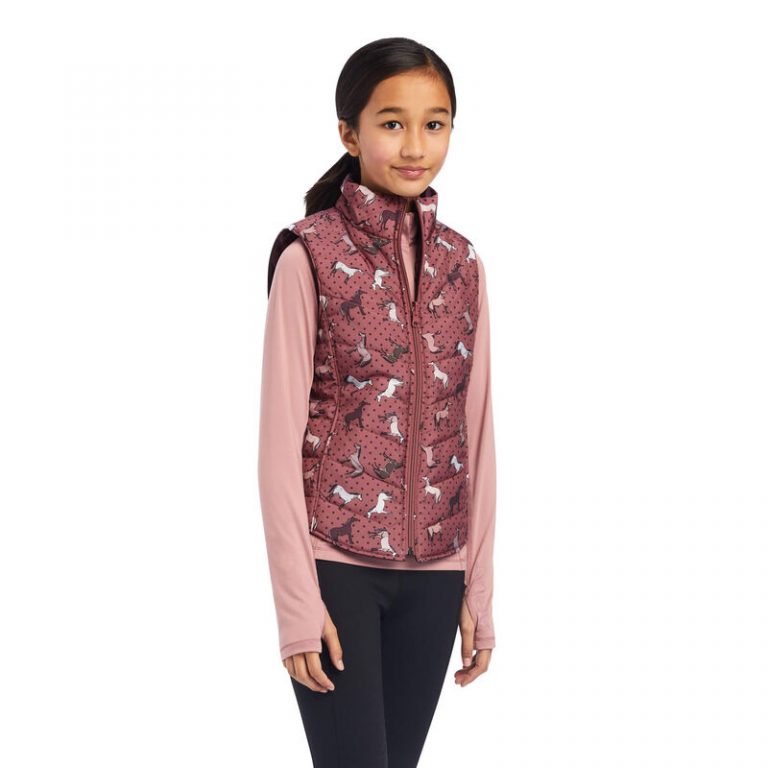 The Bella Reversible Insulated Vest is an excellent vest with an eye-catching design pattern. It uses the brand's AriatTEK fabric for comfort in any weather, Cool Climate Insulation technology, and Earth-friendly EcoDry coating for water protection. This vest is available in two colors and designs as well as six (6) sizes from X-Small to 2XL.
7. Waterproof Spectator Jacket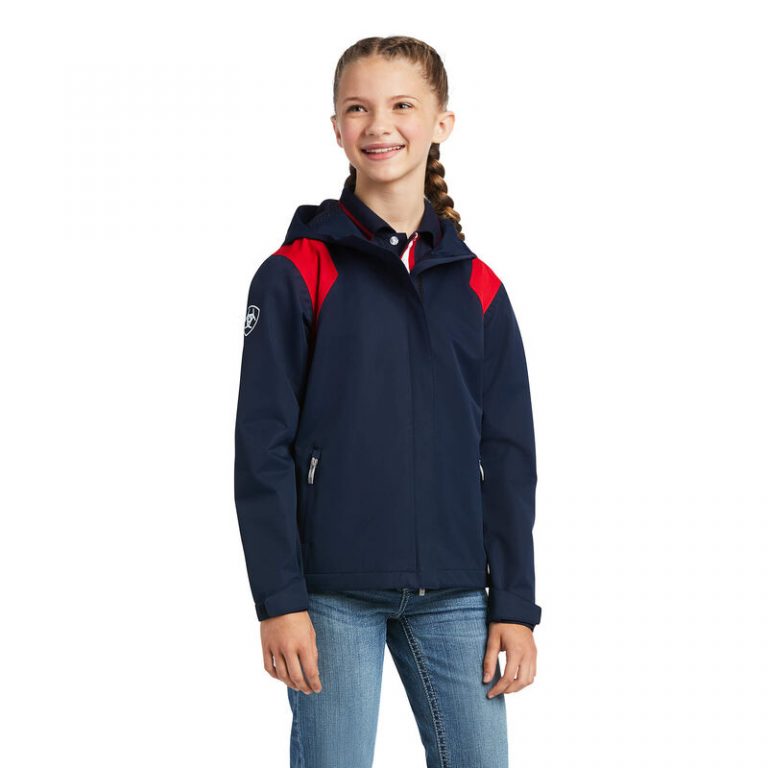 The Spectator Waterproof Jacket is another offering from Ariat with the AriatTEK fabric and Earth-friendly EcoDry finish. Thanks to these materials, it's suitable for any weather, is highly breathable, and repels water effectively. Also, there are cuffs, a hood, and an easy-to-adjust two-way zipper, which means it can provide a snug fit.
8. Softshell New Team Vest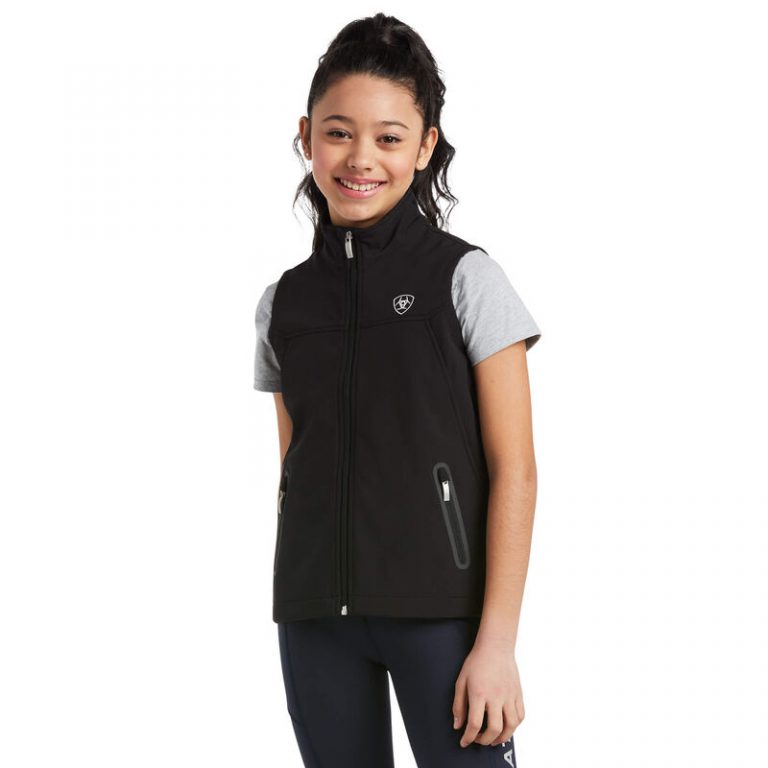 If you want to get your daughter a straightforward but reliable fleece vest, look no further than the New Team Softshell. It has no extra design and parts, which also makes it lightweight and more comfortable to use. Regardless, it protects your kid from water/wind, retains heat well, and offers pockets for convenience. And you can choose from six (6) different sizes from X-Small to 2XL.
Get Great Children's Jackets And Vests Today
There you have it, our recommendations for the best kids' jackets & vests from the Ariat brand. All of the listed items above are guaranteed high quality and appealing, so you'll surely be satisfied with your purchase. Make the little ones happy by getting great jackets and vests from Ariat today!