Everyone deserves to look great in a swimsuit. But finding the best swimwear can be challenging if you don't know what you're looking for. Many factors come into play when looking for swimsuits for men and women. They should all have removable pads, be quick-drying, comfortable, and fit well. In this article, we will discuss top swimwear & beachwear.
1. Pom-Pom-Trim Bikini Top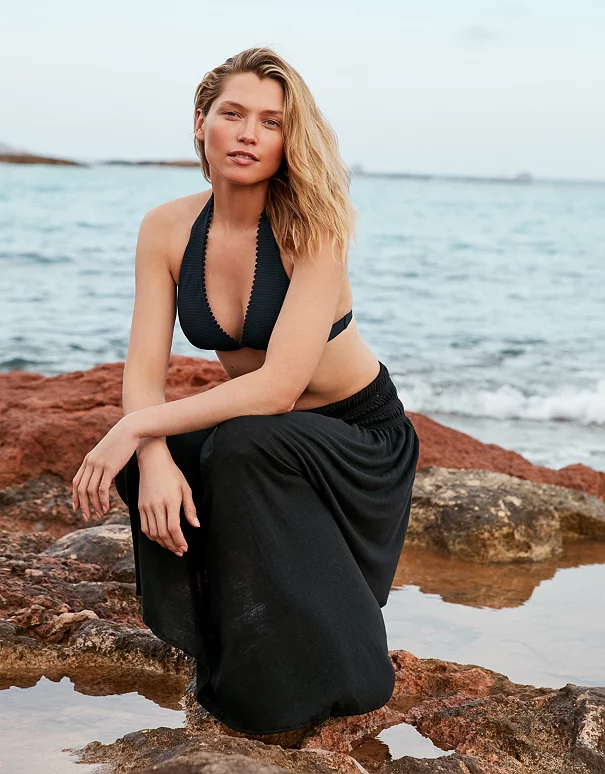 This cute and flirty bikini top is perfect for beach days, pool parties, and any other day you want to feel like a total bombshell. The top has a small pom-pom trim on the bottom of the cup, which adds a bit of pop to an otherwise simple black bikini. The back of the top ties in the middle with two ribbons that you can tie in a bow or knot for a custom fit.
2. Textured Square-Neck Swimsuit
The textured square-neck swimsuit is a unique design for the fashion-conscious woman. The suit is made from a durable, flexible material that holds its shape and color even after repeated use. The square-neck design allows for the full range of motion during swimming, while the textured pattern adds an exciting look to your appearance.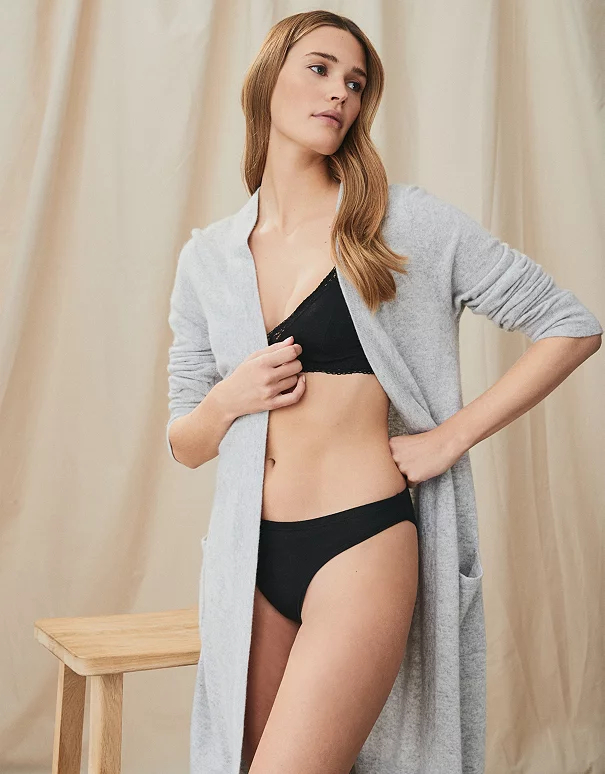 * This Polka Dot Jersey Tea Dress is a classic everyday, relaxed design in a black sustainable viscose material and is printed with a ditsy white polka dot pattern all over. The midi dress flows beautifully and the wide sleeves give an airy and relaxed look while the low V neckline is very flattering. Perfect for pairing with accessories it will look great on formal or casual occasions.
5. Recycled-Nylon Shark Swim Shorts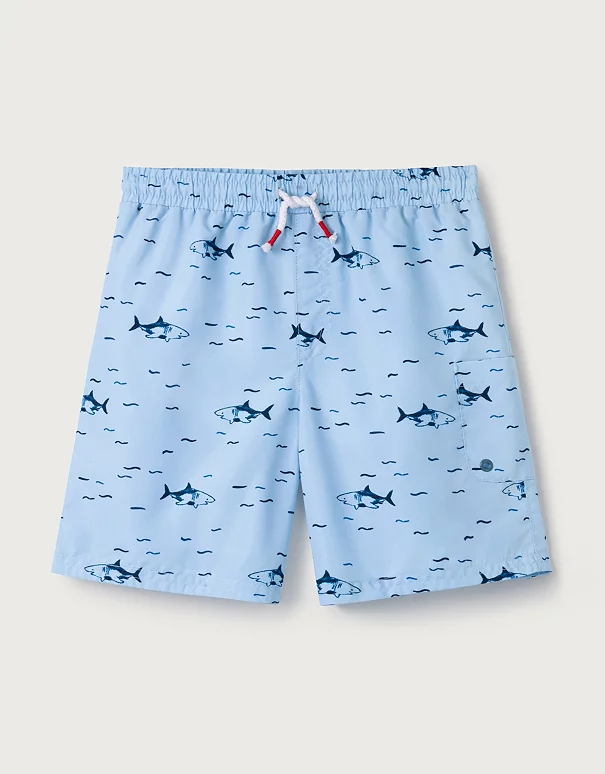 The Shark Swim Shorts were designed with a purpose: to help you make the world a better place. Made from recycled nylon, these shorts are made to last and will last through many swims and beach days. They feature a drawstring waistband, side pockets, and an elasticized hemline. These shorts look great on everyone—they're available in sizes XS through XL so that you can get your perfect fit!
6. Halter-neck Bikini Top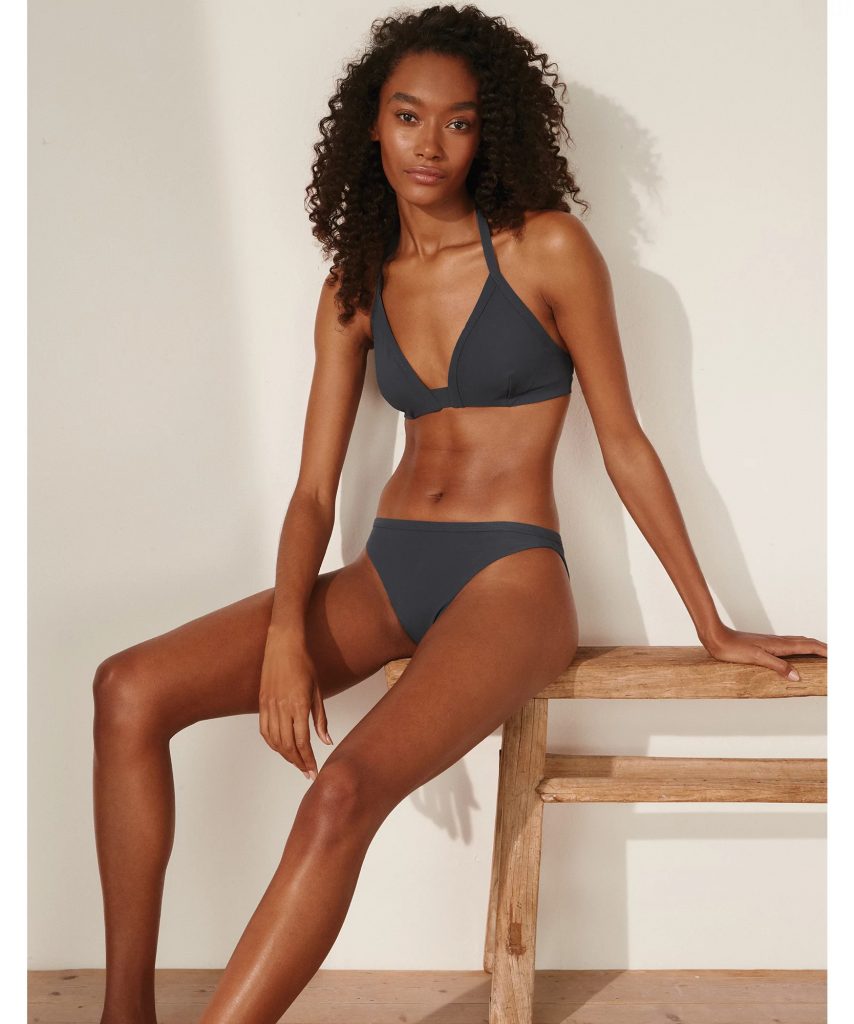 The halter-neck bikini top is a timeless classic among beachwear. It's a must-have for every girl's wardrobe, and this season's hottest trends are sure to make it even more popular. The halter-neck bikini top is an essential part of any swimwear collection, and this season it's all about color! Bright pinks, vibrant blues, and bold greens are at the top of our summer list. Mixing and matching different styles of tops with other bottoms is always fun—and it can also help you look your best if you're not quite sure what type is right for your body type (and if you're not sure how to find out).
7. Gathered-Detail Swimsuit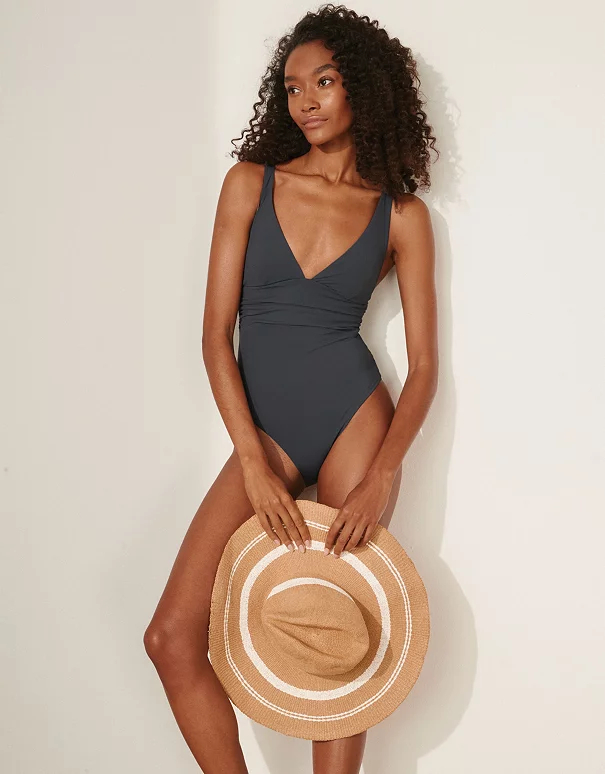 The Gathered-Detail Swimsuit is a bold choice for a woman who isn't afraid to show off her figure. This swimsuit features a gathered waistband, which helps conceal any problem areas around your midsection while providing support. The top is made of a soft, stretchy fabric that will hug your body perfectly, while the bottom has a slight flair to make you look like you're walking on water.
The world of swimwear and beachwear is very diverse. Over the years, fashion designers have come up with new ideas to make apparel more fashionable and trendy. One of the best things about swimwear is that it comes in various styles, sizes, and colors. This is why young girls love to shop for swimwear on their own. They get to choose from a number of them, pick something they feel good about, or whatever skate brands they prefer.