If you are looking for a premium cruelty-free skincare brand, then we have a list of 5 top products from Proven Skincare.
1. Personalized Day Moisturizer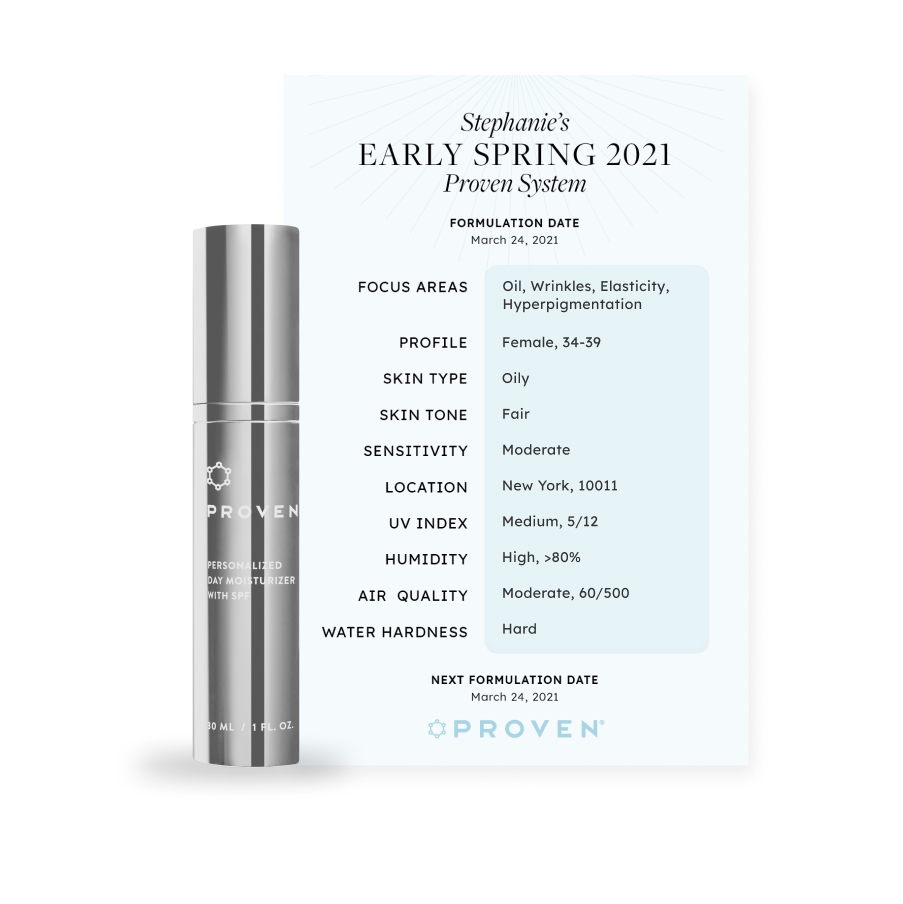 The Personalized day moisturizer is an all-day moisturizer that keeps your skin smooth, and plump and prevents it from drying out. It is designed for people with oily skin and it is designed to target and improve cases of hyperpigmentation, wrinkles, and the elasticity of the skin. It contains SPF and protects your skin from the harmful damage of the UV rays of the sun. It is made from three main ingredients: * Zinc oxide has sunscreen properties; * Squalene soothes the skin and fights acne; * Hyaluronic acid hydrates the skin.
2. Personalized Eye Cream Duo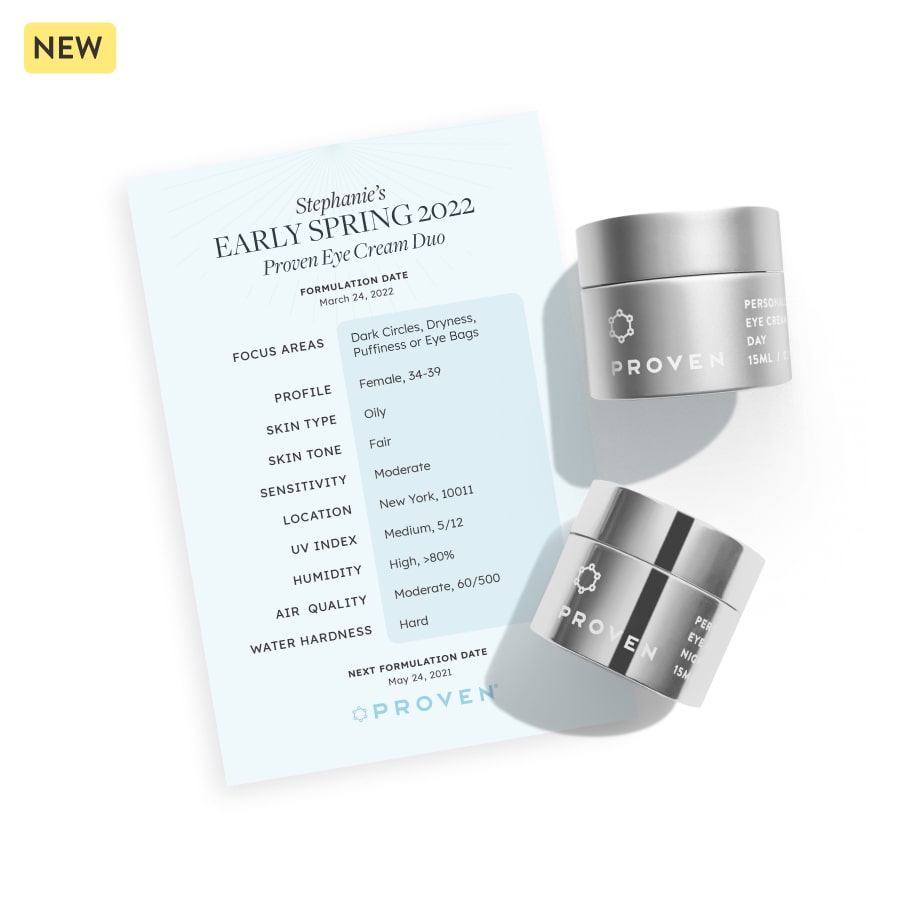 Protect your eye from wrinkles, puffiness, and dark circles with the Personalized eye cream duo. The duo is the perfect addition to your day and night skin or facial care routine, and it works great under makeup. This product is ideal for women within the age range of 34 to 39 who want to hydrate and firm the skin around their eyes. It is made with carefully selected ingredients * Caffeine: Improves circulation of blood to the eye * Vitamin K: Promotes collagen production for a restorative effect * Cytobiol Lumin-eye: reduces puffiness and discoloration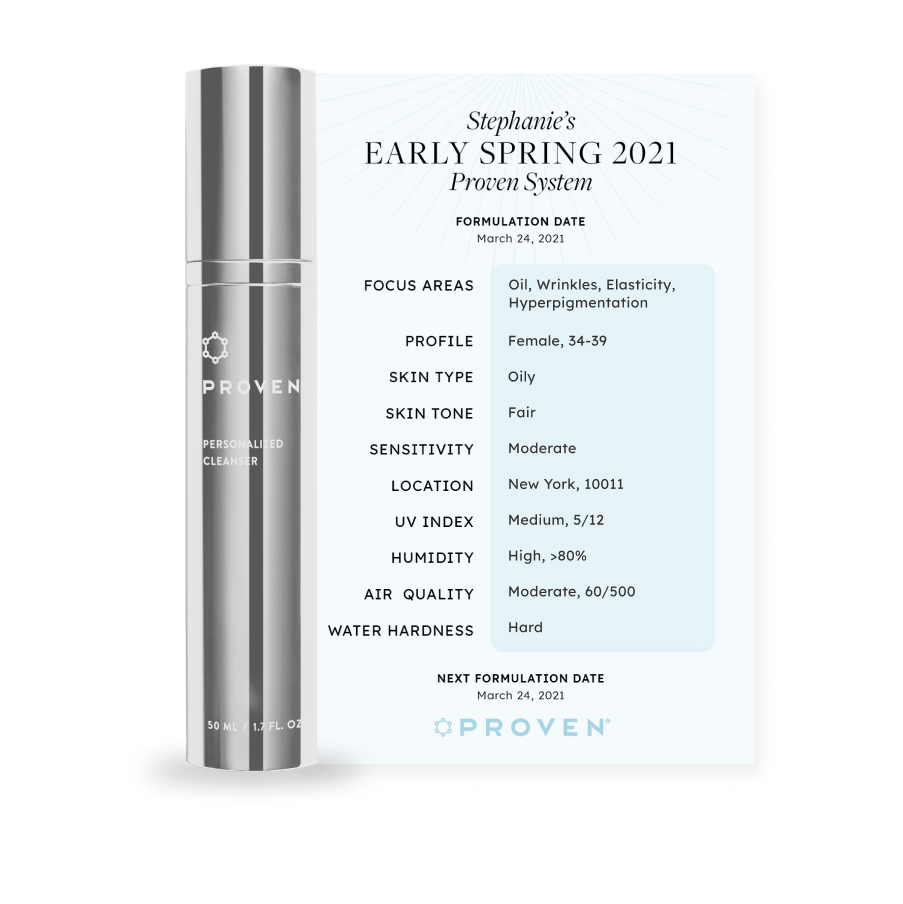 The Personalized facial cleanser from Proven skincare is designed to scrub off any dirt and dead cells from your face, leaving you with refreshed, healthy and youthful-looking skin. It is made from three key ingredients: * Azelaic acid clears dark spots and treats areas with hyperpigmentation; * Mandelic acid exfoliates and brightens the skin; * Green tea extract is a powerful anti-oxidant that nourishes and repairs worn-out cells.
4 .Personalized Night Cream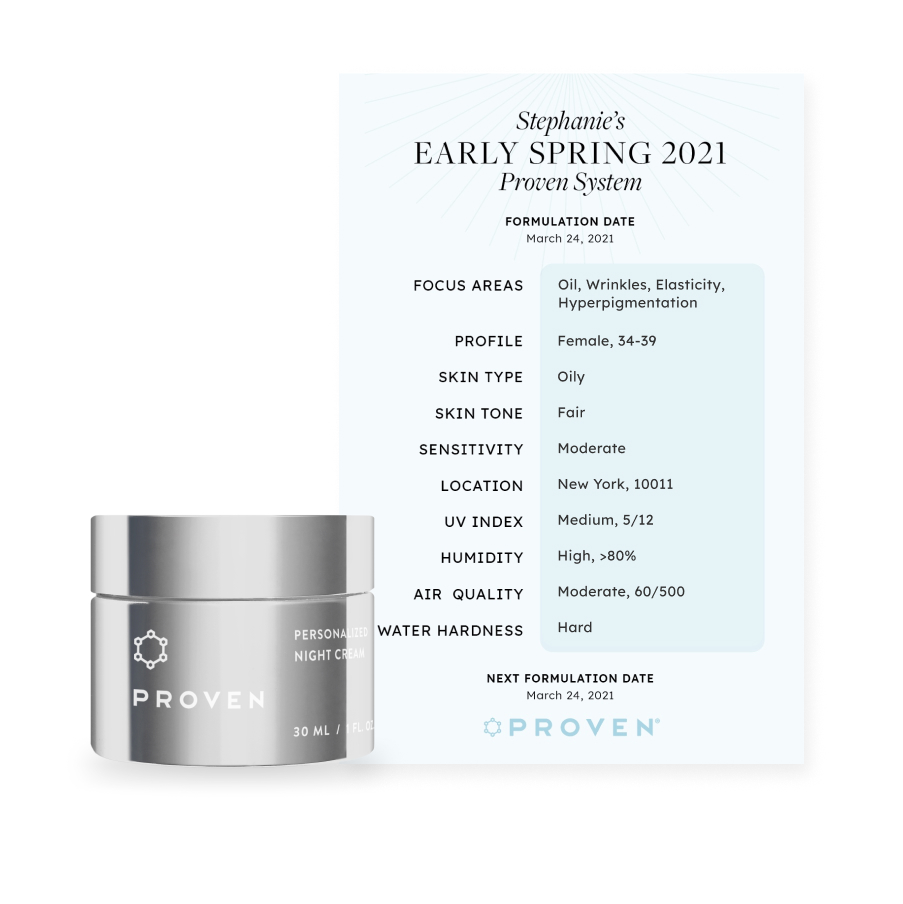 Pamper your skin while you go to bed with the Personalized Night cream. This cream is designed to restore the tightness and elasticity of the skin. It is filled with ingredients that nourish, repair, and moisturizes the skin while you're asleep. Features three active ingredients: * Vitamin C is a powerful antioxidant that brightens the skin. * Pomegranate extract is rich in collagen and restores the skin's elasticity and plumpness. * Granactive Retinol provides anti-aging benefits to the skin.