The quality of this tee is incomparable and it offers the perfect balance of moisture-wicking, breathability, and sweat absorption. The fabric is lightweight and comfortable enough to wear all day long, even on warm days. It's also one hundred percent polyester which makes it durable while remaining soft to the touch. With this tee, you'll always be cool and dry no matter how hard you work.
The shirt is a wonderful length and it's easy to tuck into your shorts or skirt. It also has a higher neckline that won't reveal anything you don't want it to. There are no tags to scratch at your skin and the fabric is smooth so there aren't any ridges or bumps.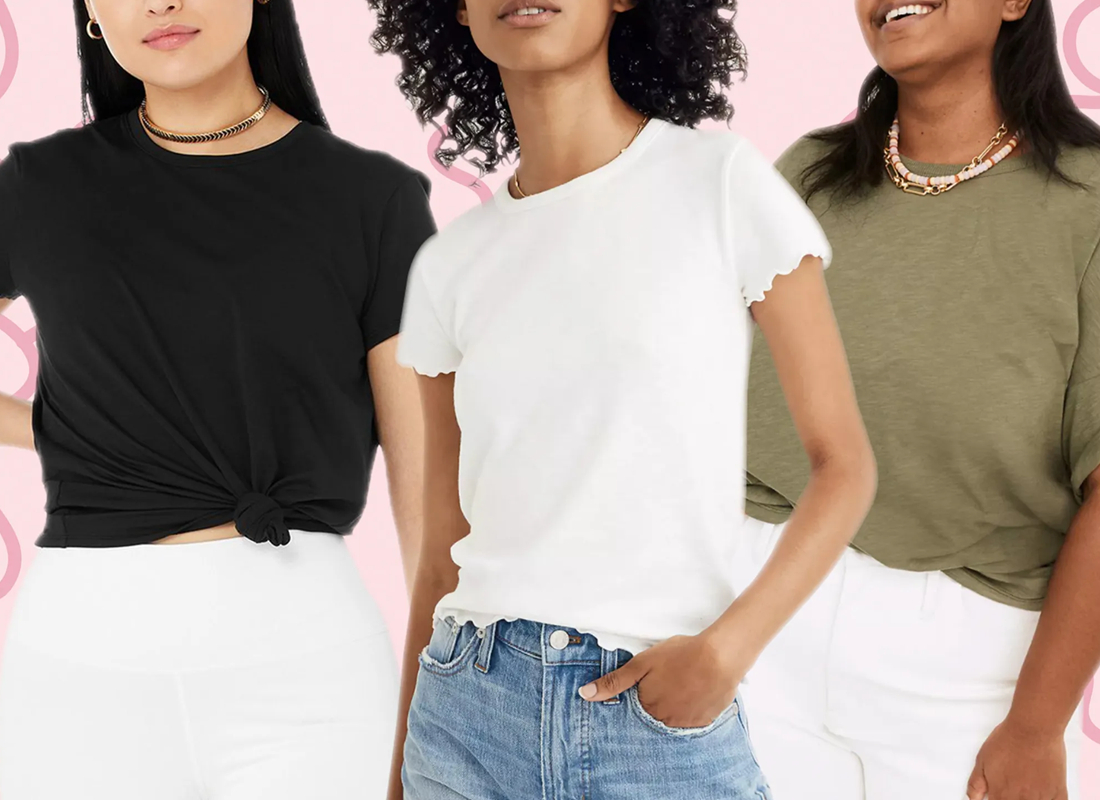 For its price, you get a lot of value with this tee. It's got great color, a great fit, and great quality. The only flaw is that it is a bit thinner than some might want which could make it more appropriate for warm summer days as opposed to winter.
Size/fit
This tee fits true to size and has a great fit without being too tight or too loose. It's made of polyester fabric with enough stretch to keep it from clinging but still give you form-fitting freedom. Added shape recovery allows you to wear this tee for hours without it losing its shape.
This tee sits well on your hips and looks great with your favorite pair of shorts or capris. The length is a nice length to cover everything that you want to cover. It's got a low v-neck that won't reveal anything you don't want it to, and the elastic band allows you to customize the fit. The sleeves are long enough for easy movement, but not too long that it starts to make you feel suffocated.
Conclusion
A good tee to wear all day long, this product will keep you feeling cool and dry even on the hottest of days. The fabric is soft and comfortable, and the fit is great. The neckline is flattering, and it has enough stretch to allow for easy movement but still retain its shape.