Hawaii is one of the most popular tourist destinations in the world. The good news is there are plenty of things to do here, and not just at the beach. Here are four must-see attractions in Oahu that will keep you entertained, educated and stimulated!
1) Nuuanu Pali Lookout
This scenic lookout point provides 360views of Lana'i, Moloka'i and Kahoolawe islands at a height of 5,077 feet above sea level. The view stretches for about 30 miles in all directions with the exception of Koko Head which hides behind a ridge.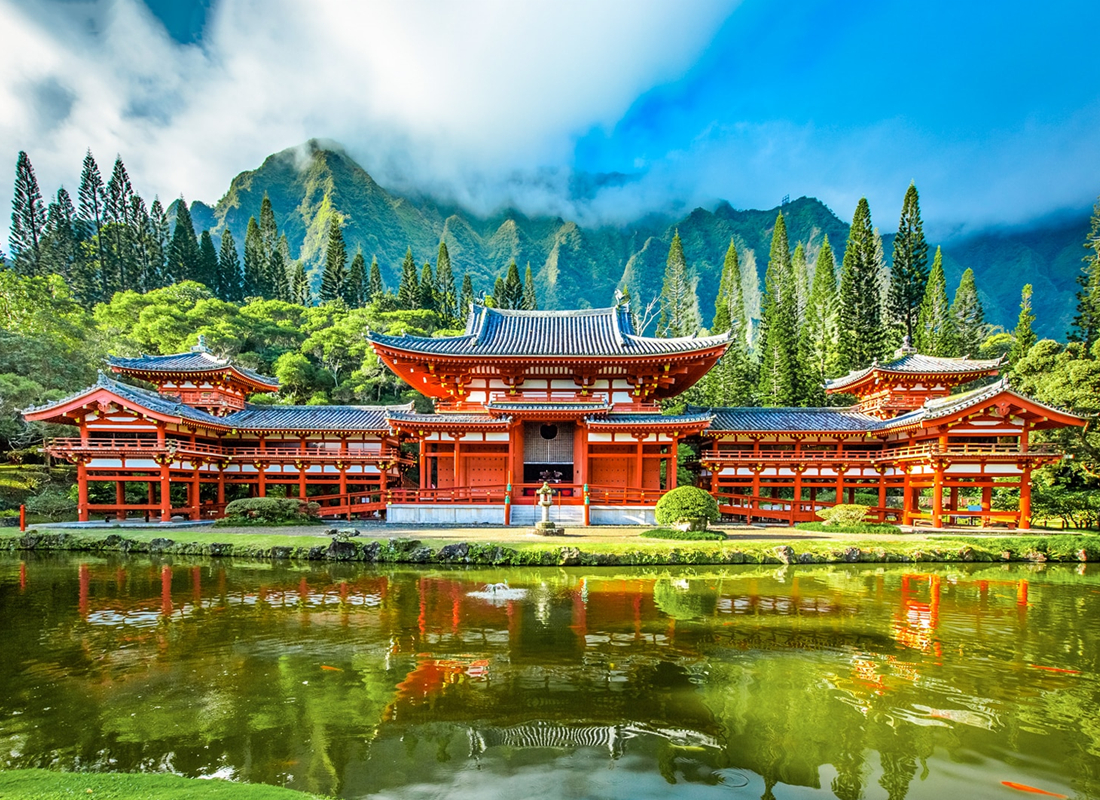 2) Dole Plantation
The world-famous pineapple plantation is located on the northeastern shore of Oahu in Wahiawa and is a great place to take the kids along with adults. It's open daily from 7 AM to 5 PM and offers pineapple products, free tours and Pineapple Whip! The tour includes a ride through pineapples fields in an old-fashioned train, a video presentation at the gift shop, a guided tour of the entire plantation as well as samples of fresh pineapple juice. The "train" ride is actually in an old tram car fitted with a small diesel engine.
3) Coronet Blue Hole
This submerged volcanic crater is located in Waianae and is 170 feet deep. Humpback whales frequent this area, though the ocean can be rough and the surrounding area contains a lot of coral reefs. The best way to get in is to hike out at low tide. There are also other hiking trails that you can take with experienced guides.
4) Iolani Palace
Located in downtown Honolulu, this is the only official royal palace of all the Hawaiian Islands. On a national level it has been placed on the National Register of Historic Places and was named a National Historical Landmark by the Federal Government. Built in 1882 by King David Kalakaua, it was constructed in the European style with ornate furniture, chandeliers and diamonds that add elegance to any tour.
Conclusion:
Hawaii is a beautiful place to visit and there are many more attractions for the avid traveler. Be sure to make a point of seeing these four top places if you have time, as well as doing some hiking or snorkeling along the coastlines.