Comfort and style can go hand in hand, and the best wardrobe to achieve that is a flowing dress or an elegant jumpsuit. Here are 8 of the best Dresses & Jumpsuits to inspire you…
1. Knitted Sparkle Fair Isle Dress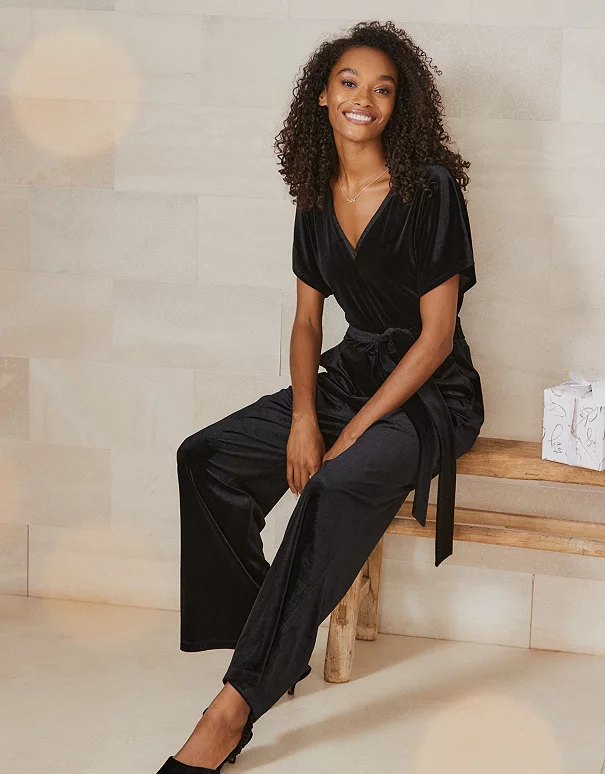 * Made from a Premium Super-Soft Velvet Blend this stylish, straight-legged jumpsuit is perfect for every occasion. Its relaxed short sleeves and flattering deep V neckline with satin trim make it stand out at social gatherings while you feel relaxed and confident. The hidden zipper at the rear and the optional belt for personal fit make it as comfortable as it is stylish.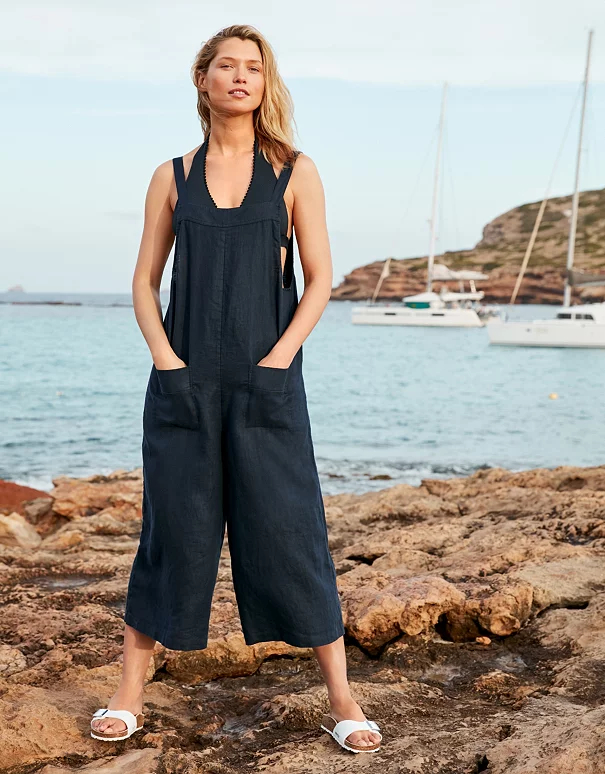 * The ultimate in chill-with-style apparel. This Linen Jumpsuit has a square neckline at the front and back is a deep cut at the sides and the pant legs are super wide for style and comfort. The front pockets give a practical vibe while the silhouette screams chic. Pair with a t-shirt or just a bra or bikini top depending on the mood.
5. Frill-Hem Button-Through Long-Sleeve Dress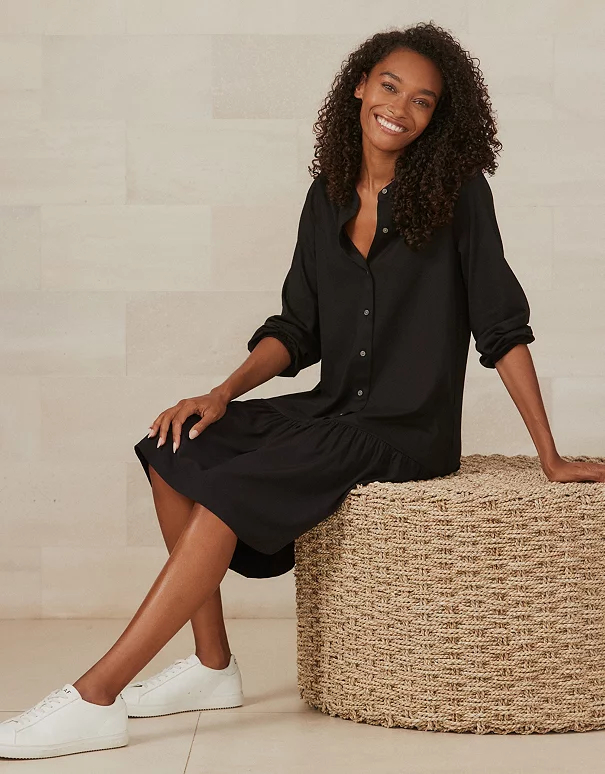 * Truly versatile this Frill-Hem, Button-Through dress can be easily adapted for formal functions or used for just relaxing. It has a beautiful and floaty deep frill hem and ballooning sleeves that give it a stunning silhouette and can be accessorized easily for any occasion. The mock shell buttons can be closed to the neck or left open to match your mood.
6. Strappy Double-Organic-Cotton Maxi Dress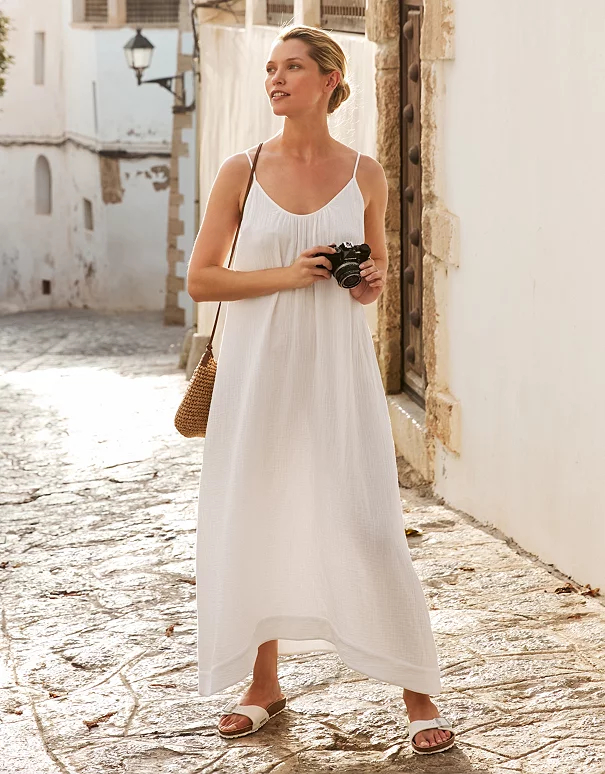 * For those summer days when you need to feel comfortable while still looking elegant this organic cotton Strappy Maxi Dress is perfect. Light and airy and flowing beautifully the wide hem and gathered neckline give a flattering and elegant silhouette, while the adjustable straps ensure a perfect fit.
7. Tiered Clipped-Jacquard Midi Dress